What is Celtic Daily Prayer Book 2: Farther Up and Farther In?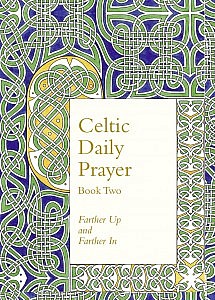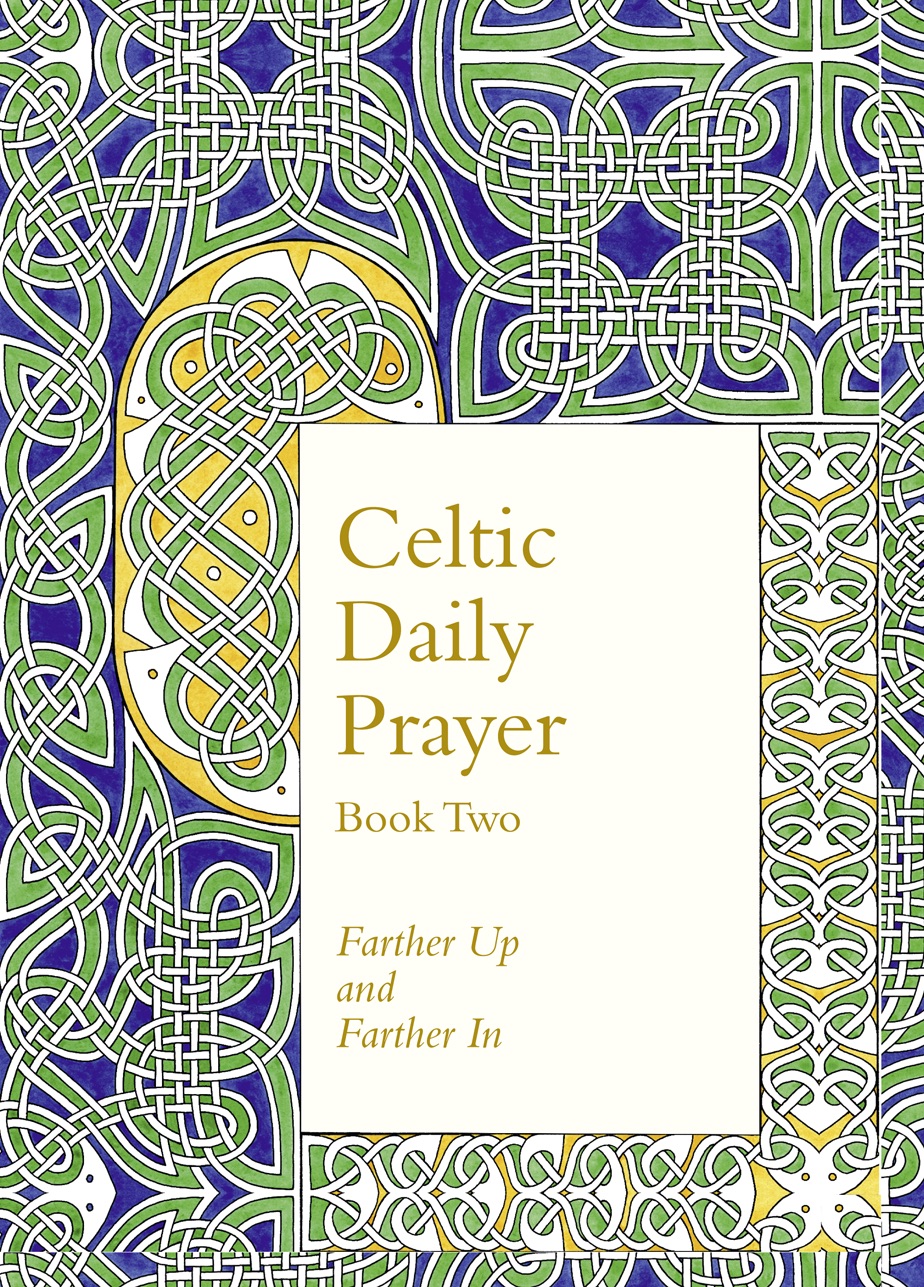 Celtic Daily Prayer Book 2: Farther Up and Farther In is the second volume of Celtic Daily Prayer and contains new Morning, Midday, Evening Prayers and Complines as well as the melody lines for all parts of The Daily Office and those parts of the Complines which have been set to music. It is published in durable hardback with a colourful Celtic knot-work cover, there are also section dividers which feature artwork in the Celtic style.
Is Celtic Daily Prayer Book 2 different to Celtic Daily Prayer Book 1?
Yes it is!
Almost all the material in Celtic Daily Prayer Book 2 is new. We have collated two full years of daily readings, named after Colman and Eata who followed Aidan and Finan (after whom the readings in CDP Book 1 are named) as Abbots and Bishops of Lindisfarne. They contain much original writing as well as excerpts from writers including C.S. Lewis, Evelyn Underhill, Frederick Buechner, Barbara Brown Taylor and many more. In them we hear an echo of our own experience of exile, our yearning for authenticity, our desire to embrace truth in whatever unlikely place we find it, and our willingness to live with more questions than answers. There is also a new set of meditations for each day of the month (where the theme for each day mirrors the theme of the corresponding day in CDP Book 1 ).
CDP Book 2 also offers additional resources for the Times and Seasons of the year, for Rites of Passage and liturgies and prayers for the significant events and decisions in life. Among the book's riches are liturgies to celebrate and reflect on the joy and ambivalence of reaching adulthood and another to put into words the pain of laying-down and letting go. Chosen singleness is affirmed without denying the frustrations of the un-chosen single state. The challenge of relationships is recognised and the pain of their disintegration is met with compassion. The disruption of change, the mid-life doldrums and the bitter-sweetness of old age are given voice. Homes and work are celebrated, journeys are blessed, peace is yearned for and healing is sought. For those seeking fresh resources for corporate worship, CDP Book 2 contains four new Communion services, an Advent liturgy that could work equally well in either a church or home group setting and fourteen new Follow the Example liturgies with suggestions for occasions when they may prove helpful. These liturgies reflect the importance to us of the inspiration and example of the Celtic, and in particular the Northumbrian, saints. The culture in which they lived and worked, and the issues they faced as they sought to seek and serve God, mirror our own times, and the questions we grapple with, in an uncanny way that belies the centuries that lie between us.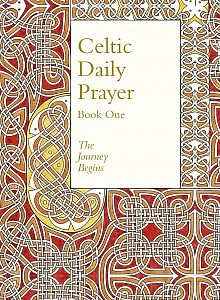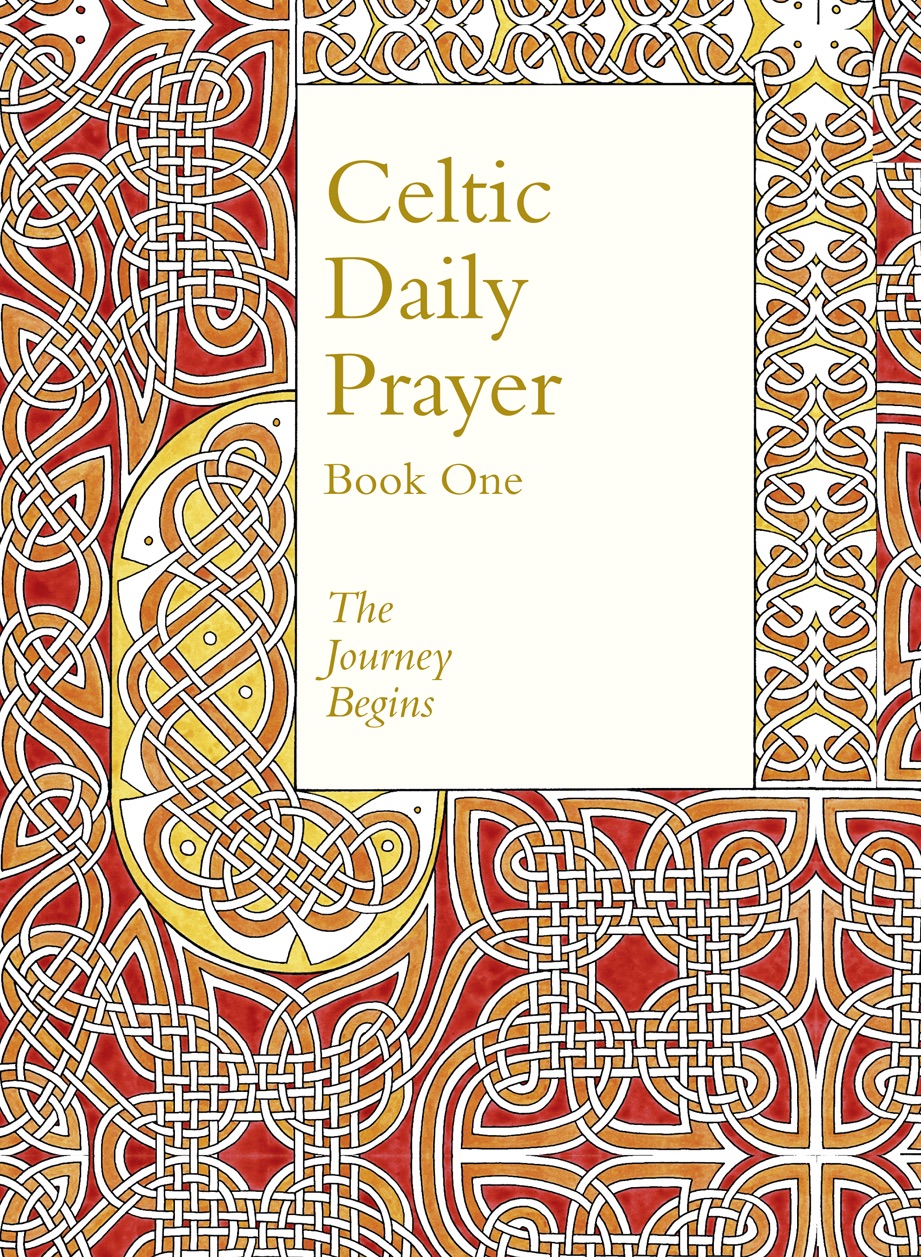 However Celtic Daily Prayer Book 1 is still available! albeit in the reissued form of Celtic Daily Prayer Book 1: The Journey Begins. CDP Book 1 has a new cover which is complimentary to CDP Book 2 and there are some minor amendments including an expanded Shabbat liturgy and an enlarged saints' biographies and resources section. The prayer and liturgy sections have been rearranged so that they appear in the same order as CDP Book 2.
CDP Book 1 and CDP Book 2 can stand alone but are intended to complement each other.
How Can I Obtain Celtic Daily Prayer?
You can order through our on line shop using the links below:
Celtic Daily Prayer Book One: The Journey Begins
Celtic Daily Prayer Book Two: Farther Up and Farther In
or call the Community Office (01670 787645).
Celtic Daily Prayer is also available as an INTERACTIVE E-BOOK published by HarperCollins and available for a variety of devices. It can be purchased from Amazon, iTunes, googleplay and kobo books. The e-book has app-like features and includes the Daily Prayer and Compline liturgies, the Meditations for the Day from Book 2 and all four years of Daily Readings from Books 1 and 2. It also contains the Scriptures for each day's readings in full from the New Revised Standard Version Bible and music from the Celtic Daily Prayer CD (although please note that the music files will not play on all devices).