On 6 August 2019, after a season of discernment about the next generation of leadership of the Northumbria Community, Roy Searle and Trevor Miller were delighted to pass on the baton to Catherine Askew, Sarah Pillar and Sarah Hay, in a short ceremony at Old Bewick church, North Northumberland.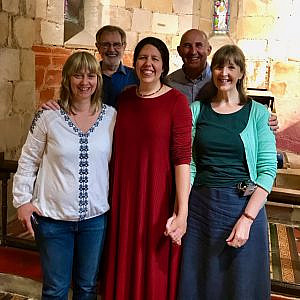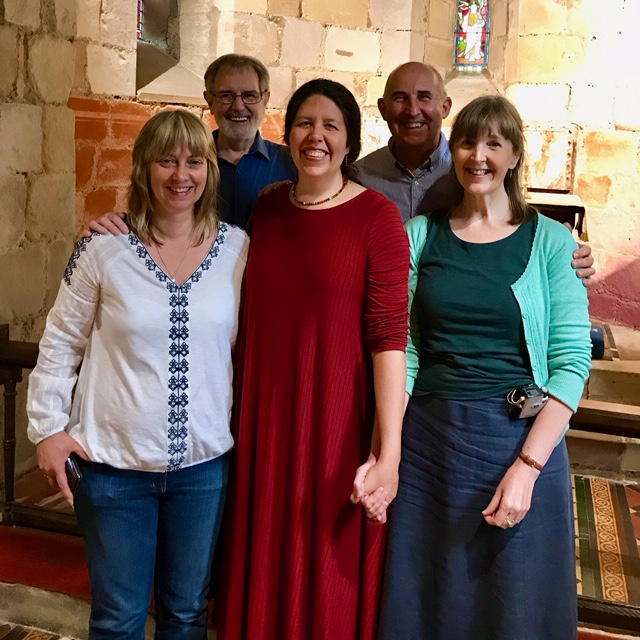 This beautiful setting – a thin place, a place of quiet beginnings and gentle yet profound encounters from the early days of Community – was the location for a simple liturgy of commissioning and blessing, which marked this moment of transition.
It was with a humble reliance on God's grace, that Catherine, Sarah and Sarah gave themselves unreservedly, with willing hearts, to the work of Christ in their appointed right seats and fitting tasks.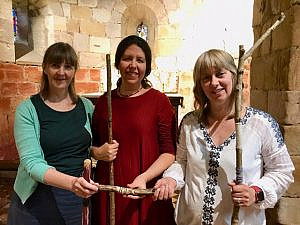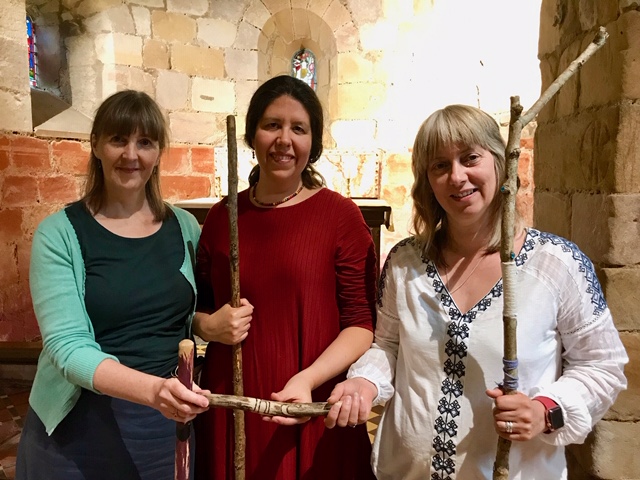 On behalf of the Northumbria Community, Roy and Trevor commended them to this work and pledged their prayers, support and encouragement.  A hand-carved baton, signed by both outgoing and incoming leadership, was then received by the new leaders as a sign of God's calling, a hallmark of taking responsibility and a symbol of love and blessing from Community.
Each new leader received an anointing in their new roles: Sarah Pillar, as leader of the Dispersed Community network; Catherine Askew, as leader of Monastery, life and teaching at the Mother House and the Novitiate Programme; Sarah Hay, as leader of the School for Monastic Living and enabler of structures for transformational learning.
Together the new leaders pledged to hold the sacred heart of Community, guarding and sustaining ethos, creating life-giving spaces for transformational learning and enabling Community to live out the Rule of Availability and Vulnerability and be a Kingdom presence in the world.